Thank You all who have helped us raise almost $5,000 dollars! Starting 7/20/17, every dollar you donate will be doubled up until $5,000.
Jean Claud is a proud man- a proud husband, a proud father, a proud farmer, a proud Haitian tree planter, a proud CODEP forest manager. This forest, of which he is justifiably proud, and his oldest child are the same age. Both have been hard but rewarding investments and both will live on after he is gone! In order to provide for his family and community, Jean Claud and the other CODEP forest managers need to be able to enjoy the full benefits of the forests. Jean Claud and his community need to have trucks to transport selectively harvested trees to the newly purchased CODEP sawmill. These trucks must be heavy duty because they need to be able to climb mountains and ford stream beds. A heavy duty diesel workhorse truck will be able to carry raw lumber out of the steep mountains. A Florida Ford dealer has identified and is giving us a great deal on a Ford 250 truck, but CODEP farmers need two. Then, we need to ship those to Haiti as quickly as possible. 
With your help, we can do this!
If Haiti is to recover its forests and a sustainable ecosystem then, we need men and women like Jean Claud and Fionie who will safeguard the forests. The most realistic way for that to happen is to help them get the tools to make income through proper sustainable forest management. Jean Claud planted this forest for his family. We can make sure that generation after generation can enjoy and reap the harvest of his hard work.  It is families like Jean Claud's that Haiti Reforestation Partnership and CODEP are supporting because community driven Reforestation is the first sustainable step to bring Rural Haiti out of Poverty. 
The Board of Haiti Reforestation Partnership invites you to join in our continued effort to reforest a nation that needs our help.  Every dollar up to $1,500 you donate will be matched, so that more families like Jean Claude will be able to create a better life for their children and the children in their community.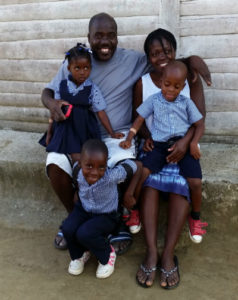 Haiti Reforestation Partnership
We plant trees and good things happen
We are the organization that supports the most successful reforestation project in Haiti, CODEP, which has had an amazing impact.
Create Sources of Food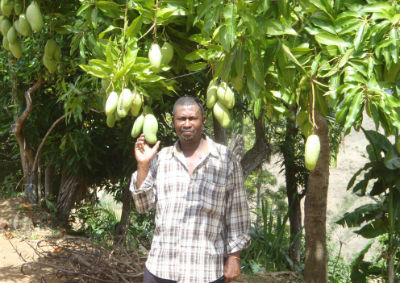 Build Strong Communities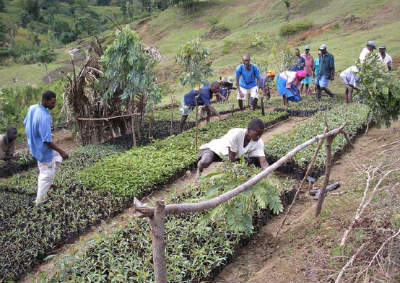 Minimize Natural Disaster Impact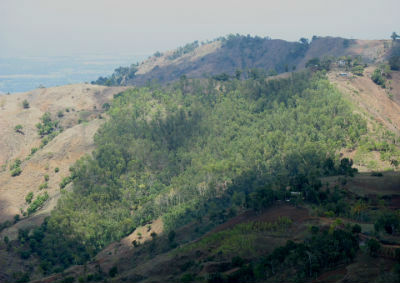 We appreciate your feedback and thoughts.
Checks can be made to "Haiti Reforestation Partnership" and
sent to the address above.
Haiti Reforestation Partnership is a 501(c)3 non-profit organization. Contributions are tax deductible.