What legacy do you want to leave?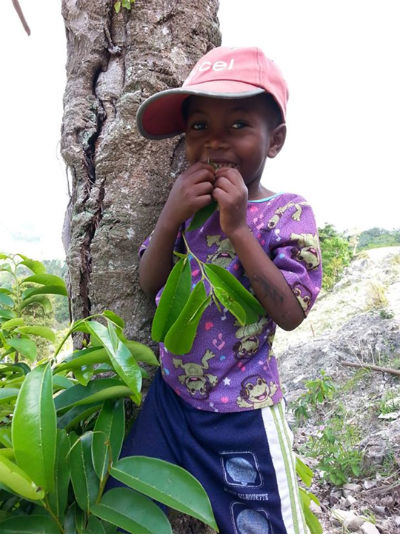 For this child and thousands of others in the mountains of Haiti, the forests of CODEP have transformed their lives.  Our supporters, volunteers, and donors work with our partners on the ground in Haiti teaching the benefits of reforestation.  The Haiti Reforestation Partnership provides Haitian parents with the skills, knowledge and resources to provide their children with the basic necessities of life.
However, more than just immediate food, shelter, and water…
Haiti Reforestation Partnership
We plant trees and good things happen
We are the organization that supports the most successful reforestation project in Haiti, CODEP, which has had an amazing impact.
Create Sources of Food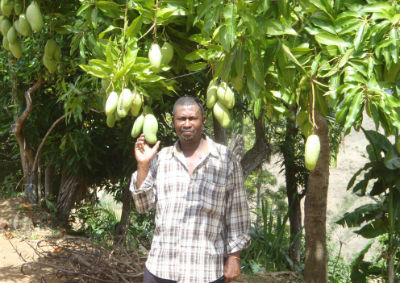 Build Strong Communities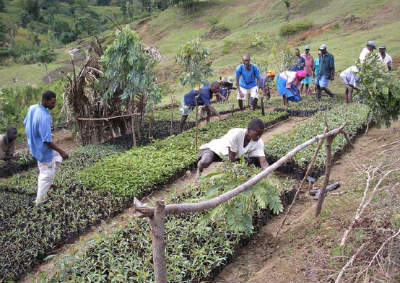 Minimize Natural Disaster Impact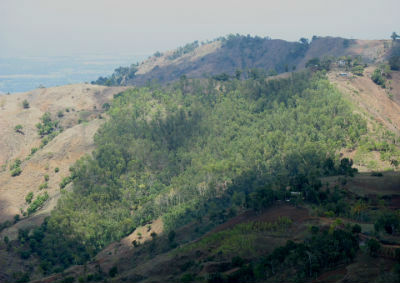 Since 1990, CODEP, a rural community intent upon reclaiming their land and their future has been working with Haiti Reforestation Partnership (previously known as Haiti Fund, Inc.)
The Story of CODEP
CODEP 'COmprehensive DEvelopment Program' is a loose community of rural neighborhoods (lakous) that have invested themselves in reforesting the mountains around their homes. Beginning with only 40 people in the early 1990's, it grew to about 550 people in 30 lakous and then more than doubled in recent years as everyone could see the results. Whole swaths of mountainsides are now covered with trees – 14 MILLION so far.
Forests make all the difference. The soil is richer, the rain sinks in and when water emerges in streams, it is clear. Fishponds thrive, gardens can grow, and fruit trees are provided protection from the harshest sunlight.
Thus, people have more to eat, have produce to sell, and can send children to school rather than lose them to urban slums of Port au Prince.
Are you curious on how you can get involved?
Above Léogâne and along the Jacmel Road, CODEP now impacts six watersheds.
During Hurricane Matthew, the Cormier River did not crest nor wash out the bridge, a testament to the CODEP forests above that held the soil.
We Plant Trees

and Good Things Happen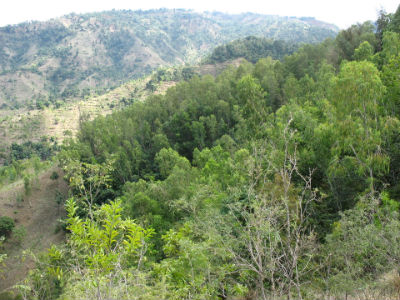 Pepinyes: Small plastic bags are filled with a soil mixture and one seed each and then allowed to grow to seedling size in a protected area.
0 to 1 year: The seedlings are planted in the trenches and receive moisture from rain and the absorbent compost.
1+ to 5 years: The saplings grow quickly as its own leaves create further compost and nutrients. The temptation is for people to harvest them for charcoal but CODEP incentivizes people to plant and protect the young trees.
5+ to 7 years: At this point the tree is too big to cut down and carry off. It survives and thrives amidst a grove that is anchoring the soil and retaining water.
7+ to 25 years: The forest grows. The increasing leaf cover allows for additional agriculture and fish ponds. And, the birds return!
We Plant Tree
s
and Good Things Happen
The Story of CODEP Continues
In 2015, the Haitian government recognized CODEP in its own right. This was a huge step for the project which had proven itself as committed agro-foresters but can now legally take the reins of leadership, decision-making, and more.
Even more importantly, CODEP is emerging as the chief example of reforestation success in Haiti and hopes to share and apply its methods, seedlings, know-how, self-governance, and more to the benefit of other communities. The immediate sights are set on continuing to reforest the land along the Jacmel Road – up and over the mountains to the sea on the other side.  
Will you help the story continue?
CODEP's leadership is a group of 15 "Animators,"
the legal custodians who set direction, and patiently nurture the smaller working groups out on the mountainsides changing the face of Haiti.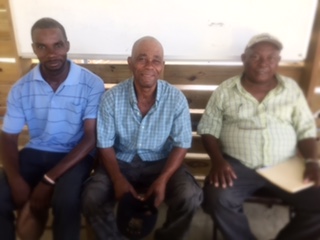 Rene, Clement, and Edvy jointly serve on the CODEP board and facilitate the decisions of the Animators. John Winings serves as a Senior Advisor to them.




Since 1990, Haiti Reforestation Partnership (previously known as Haiti Fund, Inc.) has been supporting CODEP, a rural community intent upon reclaiming their land and their future.
Haiti Reforestation Partnership supports CODEP in multiple ways.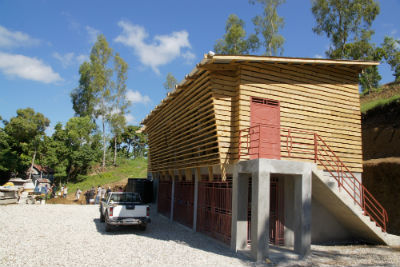 Provides Financial Support
Grants for operational expenses
Grants/loans for capital investments
Crowd-sourcing for occasional special campaigns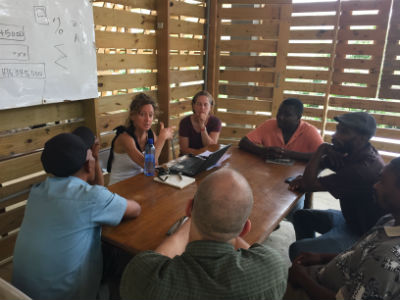 Provides Technical Support
Forestry and agricultural techniques
Engineering, mechanical, financial management, and architectural support
Business acumen and leadership development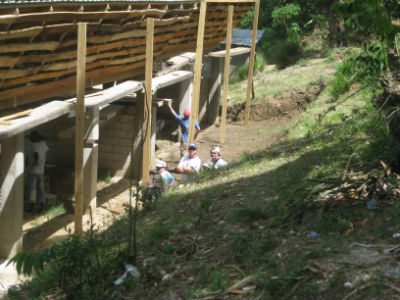 Connects Strategic Partners
Construction support
Banking services
Provide computers
Would you like more information on what we do?

Haiti Reforestation Partnership
Haiti Reforestation Partnership Staff
The Rev. Jill Staton Bullard
Executive Director
Deacon, Episcopal Diocese of North Carolina
Emeritus CEO of Inter-Faith Food
Shuttle, Raleigh, North Carolina.
jill@haitireforest.org | (919) 812-1885
John Winings
Senior Advisor to CODEP
Formerly executive director of Haiti Fund, Inc., retired executive
serving various Fortune 500 industrial companies.
Haiti Reforestation Partnership
Board of Directors
Martha Johnson, Chair of the Board
Former Administrator, US General Services Administration.
Bob Lee, Corporate Secretary
Retired from 40 year career in agribusiness, working with USAID organizations.
Melanie Musgrove, Corporate Treasurer
Certified Public Accountant and Project Management Professional with PwC.
Robert A Herrick, Immediate Past Chair
Environmental Engineer with a specialty in air quality management who owns his own consultancy.
Jesse Atkinson
Retired from maintenance and facility management at AT&T.
Charles Fyfe, Jr.
Retired corporate planner and executive in the energy business.
Rev. Dr. Bill Hawkins
Senior pastor at First Presbyterian Church, New Bern, North Carolina.
Elizabeth Lusk
Retired from the Natural Environment Section of the NC Department of Transportation.
William McGuire, Technology Strategist
Consultant working with the Management and IT Consulting firm, Impact Makers, Inc.
Paul Morgan
Independent businessman and investor with a previous career in the technology industry.
Chris Weinheimer
Retired Certified Public Accountant with a career in health care and hospital financial management.
Jim Sylivant
Retired from a career as an electrical engineer for IBM.
Haiti Reforestation Partnership
Partners
For over 25 years we have enjoyed a variety of partnerships with other organizations – foundations, charities, businesses, and faith communities. They have provided all sorts of support including financial gifts, agricultural expertise, mechanical and engineering know-how, architectural drawings and designs, construction support, materials and tools, computer equipment and training, strategic planning, financial management, leadership development, and training. They have sponsored interns from the US as well as other full-time advisors and workers.
The CODEP project would not be where it is today if it hadn't been for such constant and enthusiastic partners.

Partners and donors have been propelling the vision of Haiti Reforestation Partnership since 1990. Will you become part of that vision and leave a lasting legacy in the transformation of Haiti?
Other Ways To Offer Support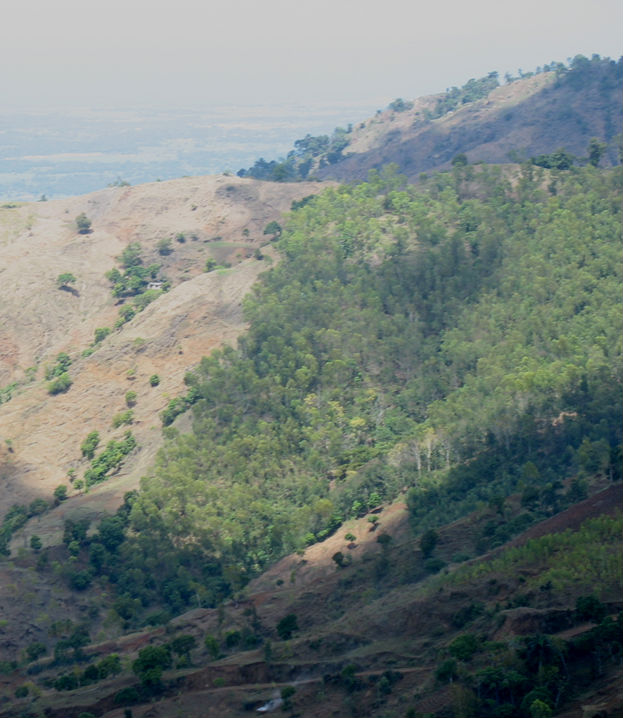 Are you a business, non-profit, church or individual with an idea?
Contact: Executive Director, Jill Staton Bullard
Email : jill@haitireforest.org
Phone : (919) 812-1885

We appreciate your feedback and thoughts.
Checks can be made to "Haiti Reforestation Partnership" and
sent to the address above.
Haiti Reforestation Partnership is a 501(c)3 non-profit organization. Contributions are tax deductible.