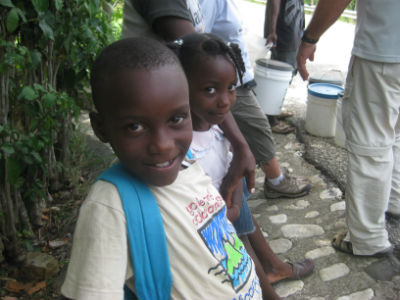 March 2017
(click the date to download)
In Haiti two weeks ago, I had the great privilege to hike a small part of the CODEP region to see the forests firsthand. I was accompanied by Elizabeth Lusk, a member of the Haiti Reforestation Partnership Board Member, and we were guided by two CODEP Animators, Rene Decime and Madame Enese Medee.  The hike was both arduous and wonderful…(read more)
December 2016
(click date to download)
As we decorate our holiday trees and enjoy our children, I ask you to take a moment to celebrate the 14 million trees planted by our CODEP partners and the hope those bring to Haitian chilldren. Please renew your own commitment to this work and share the Haitian Reforestation Partnership story on your social media.      — Jill Staton Bullard, Executive Director
Why Care About Trees?
We Plant Trees… and Good Things Happen. That's our motto.
But, why are trees so extremely important to Haiti?
>Trees anchor the soil and prevent the very damaging mud slides that are too common and frightful during the rainy seasons and extreme storms. Solid Ground.
>Trees loosen the hard hard soil so that the ground water can flow and be…
Immediate Need for Seed
What is needed to restore core food agriculture for more than 1,500 people?
Hurricane Matthew has greatly damaged food supply by eliminating a majority of the seeds that provide core food sources such as corn, congo beans, and peas.  Without seeds, over 1,500 people in the CODEP community and countless others in surrounding communities will suffer from starvation.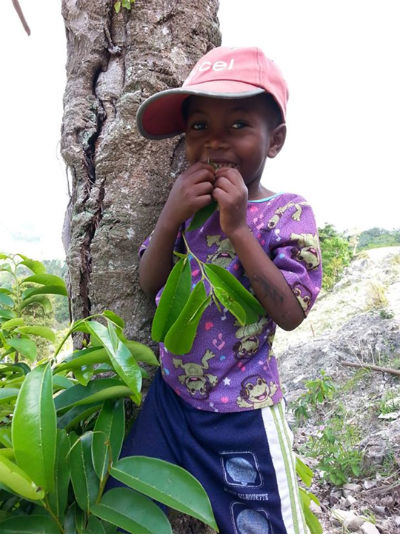 For this child and thousands of others in the mountains of Haiti, the forests of CODEP have transformed their lives.  Our supporters, volunteers, and donors work with our partners on the ground in Haiti teaching the benefits of reforestation.  The Haiti Reforestation Partnership provides Haitian parents with the skills, knowledge and resources to provide their children with the basic necessities of life.
However, more than just immediate food, shelter, and water…
What legacy do you want to leave?
The New York Times just carried a very important Op Ed piece about reforestation in Haiti. CODEP is mentioned:
Roadblocks to reforestation remain, especially for hillsides. Rural residents are wary of putting the effort into cultivating trees far from their homes, where it is easy for someone else to cut them down. But in recent years some have succeeded in tackling this problem by organizing reforestation efforts along entire watersheds. Where there are trees higher up, their roots and richer soils absorb rain, which decreases flooding below. When organizations tackle the problem holistically, connecting communities up and down a watershed, deforestation can be reversed with remarkable success.
Over the last two decades, for instance, an organization called CODEP has helped Haitian communities in the Cormier watershed, in the south of the country, create forests on the hillsides, where fruit is harvested for local markets.