Why is There a Need for Seed?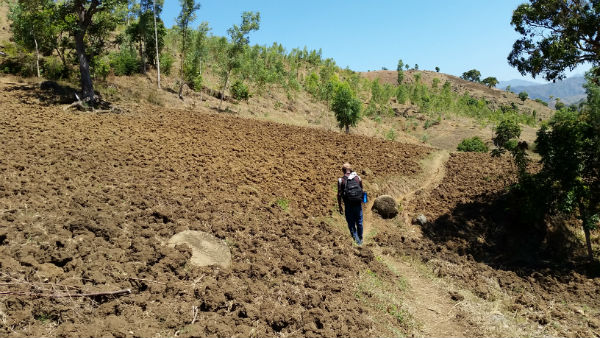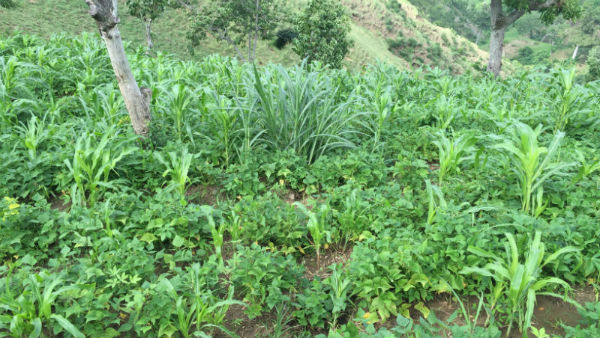 All across the CODEP region, farmers are anxiously awaiting much needed seed. The buffeting gales of Hurricane Matthew last fall blew all the seeds and fruit off the fruit trees and bean bushes. Every food crop was damaged. We were ecstatic when our forests came through the storm with little damage. The houses damaged were also quickly repaired. But the food supply, particularly those things that every Haitian farmer grows, has been severely compromised. Working together, we have solved many of the hurricane-caused damage, but food insecurity and hunger are only now being felt.
CODEP mountain vegetation that is usually lush with corn, potatoes, Congo beans and Peas, now land lays vacant, plowed and waiting for seeds. Farmers are impatient and frightened. The missing seeds mean no food in a few months, breaking the cycle of stored seeds for the next season's crops. This threatens the food sources for years not months. Having enough seeds this planting season will assure seeds for the next season. We need to make sure they have enough food crop seeds to feed their families this summer and to recover the long-term cycle of seed capture and storage.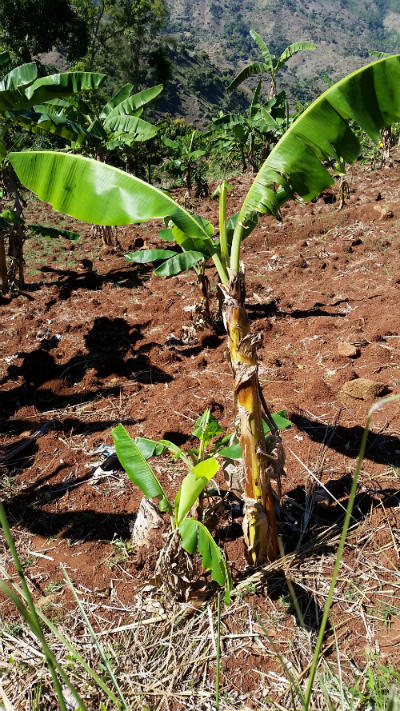 The "Bannann" (plantains and bananas) plantations that remain are young, since most of these shallow-rooted plants had been uprooted. The propagation of plantains and bananas is via young sprouts. The mature plant will send up volunteers around the base. These sprouts are relocated to places in the plantation that allow adequate growing space. There are some medium-sized plantains, like the one pictured here, that are already sending up sprouts.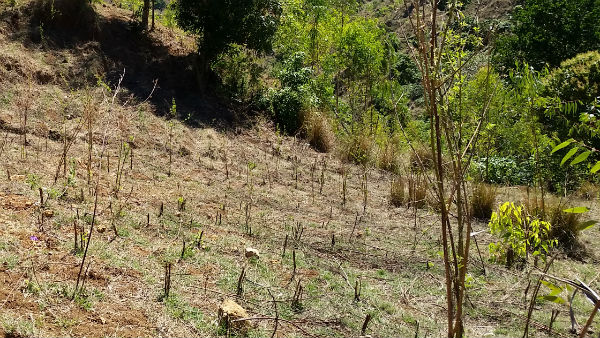 Pwa plants of all sorts (black, congo, brown peas) were denuded of leaves and pods. Only stems were left leaving "ghost plants". Some of these areas are tilled (by hand using a pick ax, pic included) and were ready for planting, but since most of the seeds (peas) were blown away, seeds are scarce and probably expensive. Peas are a nutritious staple of the Haitian diet….it's my belief that this is one the more tragic repercussions of Hurricane Matthew.
Jump-Start the Seed Supply
$11,600 is all it will take to restock the food seeds needed to support 1500+ lives.
$4,500 is needed by early April to plant food crops and provide food by June, July and August
$7,100 is needed by the end of May for additional planting
 That's $29 per farmer | < $7.75 per person restores the core nutritional food crops such as Peas, Congo Beans and Corn
This is your chance to keep Haitian families thriving!
Make a donation today to replenish critical food crop seeds
and to help feed Haitian children today and tomorrow.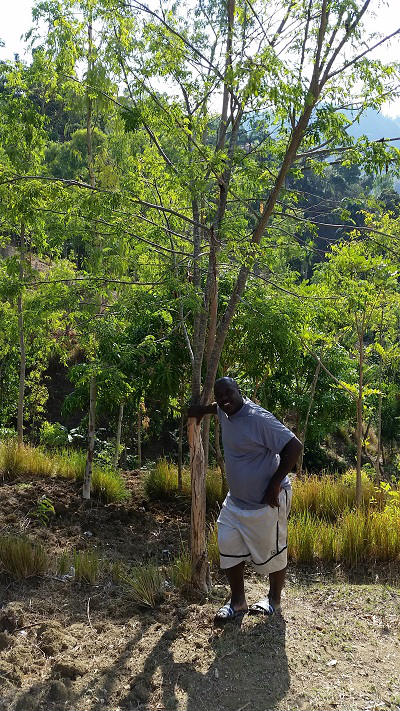 Jean Claude standing in his 7 year-old forest which the whole community he lives in benefits from.  If you look at the land below the trees, his community has prepared the land in anticipation of planting food crops.  Will you help?
Consider teaching
your

children about leaving a legacy by signing up to give a monthly gift.  
Your sustaining support will help make Haiti green again and give the children of Haiti a healthy future.